A customer relationship management (CRM) system, do you have one? If not, it's past time for you to do so! Businesses depend on CRMs because they can keep their customer data structured, automate crucial tasks and processes, increase productivity, and efficiently cultivate relationships.
Knowing which CRM solution is best for your company's needs can be challenging, given the wide range of options now available. Don't worry, this blog post will look at the top free CRM software solutions available today. These free CRM tools can help you manage customer contact information more effectively and simply than ever while fostering long-lasting relationships with your clients. Read on as we examine the best free CRM Software for 2023!
What is a CRM Software?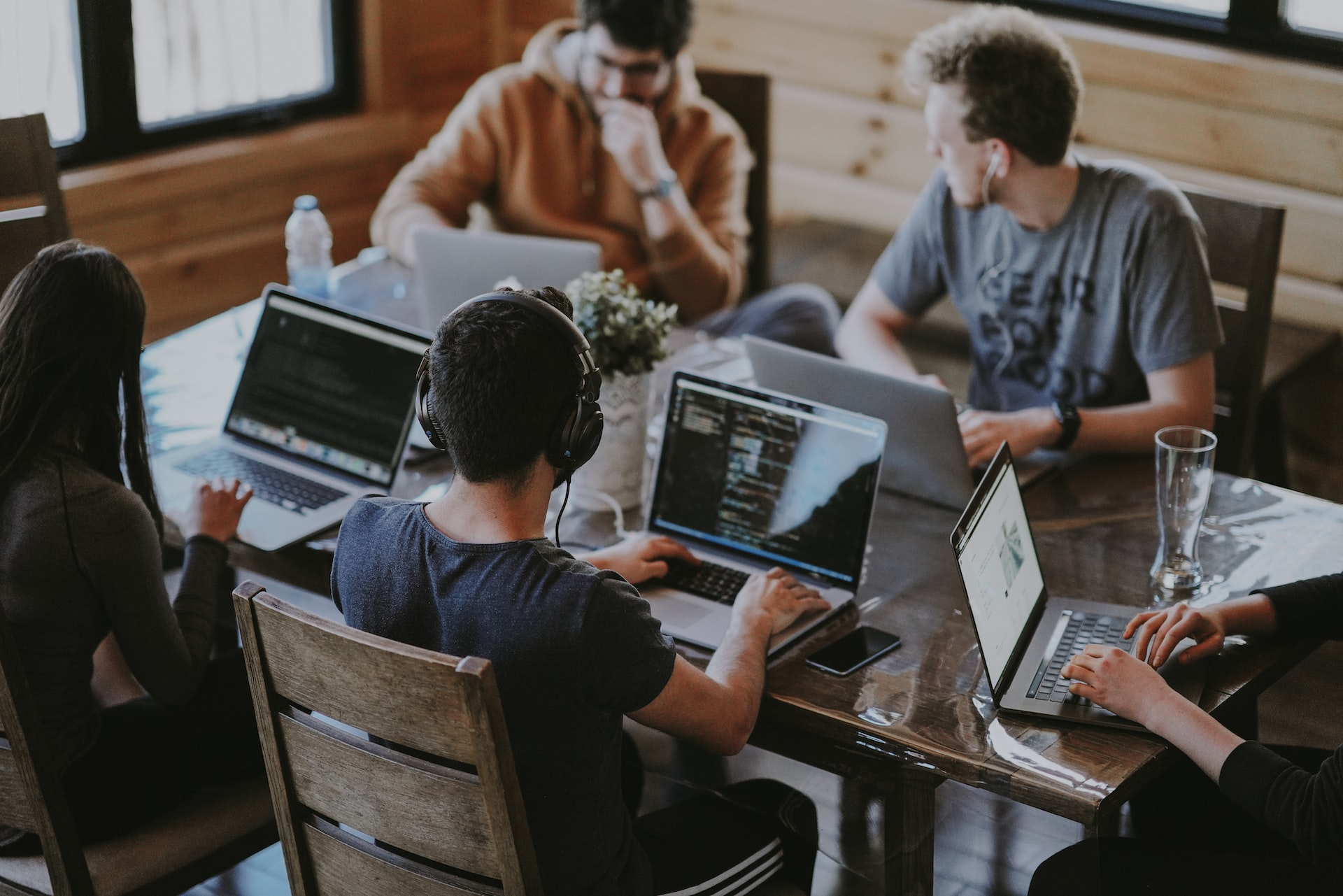 Customer relationship management (CRM) software is a tool businesses use to manage client interactions systematically and effectively. It can keep track of customer communications, maintain client information, control sales procedures, and examine historical customer trends. Ultimately, it enables businesses to have deeper connections with and a greater understanding of their client base. Companies can leverage automated features like data segmentation using CRM software to help target clients more precisely.
Furthermore, reporting tools let companies precisely gauge how their efforts affect key performance indicators. Businesses can choose more effectively how to target clients or create new items by employing this data-driven marketing strategy.
ANTHEM CRM
Anthem CRM is one of the popular CRM solutions that offers a free community version and paid plans. The community version can be used for businesses of all sizes as it is open source and includes free features like contact management, opportunity tracking, quotes and invoicing, test message marketing, reporting, and more.
The paid plans include additional CRM features like customer segmentation, lead scoring, workflow automation, and integration with third-party applications. They are designed for larger businesses or enterprises that need more advanced features. Pricing for the enterprise editions starts at $95 per month per user.
If you are looking for a free CRM system, Anthem CRM is a great option to consider. Their platform has all the basic features you need to get started, and it is easy to use. If you need more advanced features, the paid plans are worth considering.
Agile CRM
Among the top free CRM programs is Agile CRM. This solution should be chosen by anyone trying to improve their sales process. Tracking prospects, automating workflows, and modifying customer interactions to nurture leads are just a few ways Agile CRM helps you complete tasks quickly and effectively.
It may be quickly coupled with additional products, such as accounting software or email marketing services, expanding its functionality beyond a CRM tool or business platform. Agile CRM is a fantastic option for any business wishing to invest in a trustworthy and cost-effective free CRM system because it offers all these great features without charge.
Vtiger CRM
Vtiger is a free customer relationship management (CRM) tool that uses data analysis to assist organizations in predicting consumer behavior, providing individualized experiences, and streamlining processes. Vtiger helps businesses boost sales, foster deeper customer relationships, and keep on board current customers by successfully storing and analyzing customer data in a single, central location. The user-friendly drag-and-drop interface makes it simple for marketers to set up campaigns, and team members can share information and assess results in real-time.
Also, you can easily add accounting or email marketing services to your CRM dashboard thanks to the integration of third-party systems. With a 4.9/5 rating from more than 390 reviews, Vtiger is one of the most complete free CRM solutions available.
Streak CRM
Streak is the best option for business owners or entrepreneurs seeking a free CRM system. With the help of Streak, users can maintain their client connections while on the road and stay productive without ever leaving their inboxes. Because of the extensive filtering, searching, and custom options it provides, users can manage all of their data in a single location.
Streak also has a 4.5-star rating from more than 165 users. So, it is a dependable option that offers all the crucial elements users may require in a single area, making it the best option when searching for a free, efficient CRM solution that is ideal for any Gmail user.
HubSpot CRM
Are you looking for a powerful CRM system to help your business thrive? Look no further than HubSpot, the free and comprehensive customer relationship management platform. You'll have every tool at your disposal, from tracking leads to monitoring sales pipeline progress, with its user-friendly interface that makes staying connected easier than ever! Plus, seamless integration options ensure compatibility with third-party programs like email marketing platforms or accounting software. With an impressive 4.7/5 rating across 1,000+ reviews, trust in this dependable solution as it helps drive success, all while saving money too!
Zoho CRM
Are you looking for a CRM solution that is feature-rich and all-inclusive? You can rely on Zoho CRM! This CRM simplifies managing customer connections, tracking leads, monitoring sales, and running marketing initiatives.
Zoho is simple and offers robust integration capabilities to connect it to other applications like email services or accounting software. It is among the top free CRMs available because of its 4.7/5 rating from over 1,500 reviews. Thus, Zoho is the way to go if you seek a trustworthy and dependable free CRM.
Civi CRM
It's time for nonprofits to improve customer relations and fundraising in 2023. Prepare yourself for CiviCRM, a free, open-source CRM that provides a wide range of functionality, including contact management, event hosting tools, and donation tracking capabilities, all on a handy cloud platform. With this extremely adjustable system, each company, no matter how big or little, can have its demands specifically catered to, allowing you to know exactly how your investments are doing.
Suite CRM
SuiteCRM is the perfect CRM software to take your business strategies to the next level. With tons of free extensions and connectors, you can easily customize it according to whatever demands arise in large enterprises. It provides a unified view of client engagements across departments, offering improved collaboration opportunities and leading to efficient operations! The free version has a powerful analytic capability that collects analytics information and tracks modifications as they happen with customers or sales prospects.
Microsoft Dynamics 365
Use Microsoft Dynamics 365 to advance client relationship management! Sales and marketing automation are just two of the numerous features and capabilities of the AI-powered CRM system. You gain strong insights from predictive analytics capabilities, enabling your company to develop distinctive experiences that speak to every customer specifically. As they learn how readily it interfaces with other Microsoft apps, they'll realize how powerful it is!
Freshsales CRM
If you're a small business looking for a CRM that won't break the bank, look no further than Freshsales! It offers everything you need, including lead management, sales automation, customer service automation, and advanced reporting capabilities. It integrates with Google apps, email marketing services, and more. And best of all – it's compatible with any device, so organizations of all sizes can take advantage of its incredible features!
Odoo CRM
Do you need to keep track of your consumers and enhance your sales? Announcing Odoo CRM, a free and open-source solution for customer relationship management. You can discover patterns and service your clients better while improving profitability with its sophisticated lead tracking tools, customized analytics module, and straightforward user interface! If that isn't enough, it effortlessly interacts with third-party products for an even more effective overall experience.
BenchmarkONE
Are you ready to take your customer service to the next level? BenchmarkONE is the best CRM software for small business owners that want to get the most out of their customers' data. You'll have no trouble knowing your clients' demands with an integrated dashboard, real-time interaction insights, and website tracking! Furthermore, its simple interface enables even inexperienced users to add personalized images of acquaintances rapidly. It's like having them within arm's reach all day. Don't just take our word for it: try BenchmarkONE today and see how much more successful you can be in creating relationships with old and new clients!
Bitrix24
Unlock greater team efficiency with Bitrix24, the ultimate free CRM software for businesses in 2023. This powerful platform enables you to keep everyone organized and on track, providing comprehensive project and task management capabilities right out of the box. Create a personalized web presence quickly using its integrated website builder or connect directly via video conferencing technology so clients can join from anywhere! And don't forget about the great analytics feature that gives insight into customer success KPIs in real-time because nothing runs like clockwork quite as well as when it's fueled by Bitrix24.
Capsule CRM
Businesses hoping to save time and money in 2023 should use Capsule CRM, which is completely free. With a customized pipeline that suits your procedures and identifies the key deals, this robust platform contributes to developing stronger client connections and a rise in sales. Capsule CRM makes it simple to organize customer information and keep track of conversations with prospects, enabling you to generate analytical insights that will help you make better business decisions. The user interface of this CRM platform is straightforward and gives a terrific user experience for all team members. You can be sure that Capsule CRM will provide your company with what it needs to succeed.
Apptivo
Small and medium-sized firms who want to boost productivity in 2023 should choose Apptivo as the ideal CRM tool. Apptivo offers comprehensive features for efficient operations, including cloud-based solutions for CRM, sales processes, data storage, contact list generation, Gantt chart project monitoring, and real-time reporting. The price is surprisingly low, which is the best part! Your company may immediately become more productive and save time and money by utilizing Apptive CRM tools.
Engagebay
With Engagebay's cutting-edge CRM software, get ready to increase client interaction in 2023! Your return on investment will be maximized thanks to the insights provided by this all-inclusive platform. Connecting with consumers has never been simpler, thanks to integrated phone, email, and chat support! In addition, easily generate quotes and use strong AI technologies created for automated insights into budgeting & revenue estimates. Real-time reporting features enable tracking all team interactions from a single central hub, making it simple for organizations to adopt effective growth strategies in the upcoming year.
Monday.com
Seeking a creative strategy to improve customer interactions and increase sales? Monday.com is an ideal choice! With its strong automation capabilities, you can close more transactions as they come in faster than ever by using our free, award-winning CRM software to access client data instantaneously, build detailed contact profiles, and follow deals effortlessly through the pipeline. With advanced analytics, you may also learn about customer trends! Put Mondays into action right away to notice a difference.
Insightly CRM
Insightly CRM is a customer relationship management (CRM) software program that helps companies plan, monitor, and manage their client interactions. Customers may manage contacts, deals, projects, and tasks on an easy-to-use platform all in one place. Insightly offers powerful reporting and analytics tools that let unlimited users find patterns and insights to improve their decision-making. For businesses of all sizes looking to cut costs and save time, this CRM software is perfect.
Benefits of Free CRM Software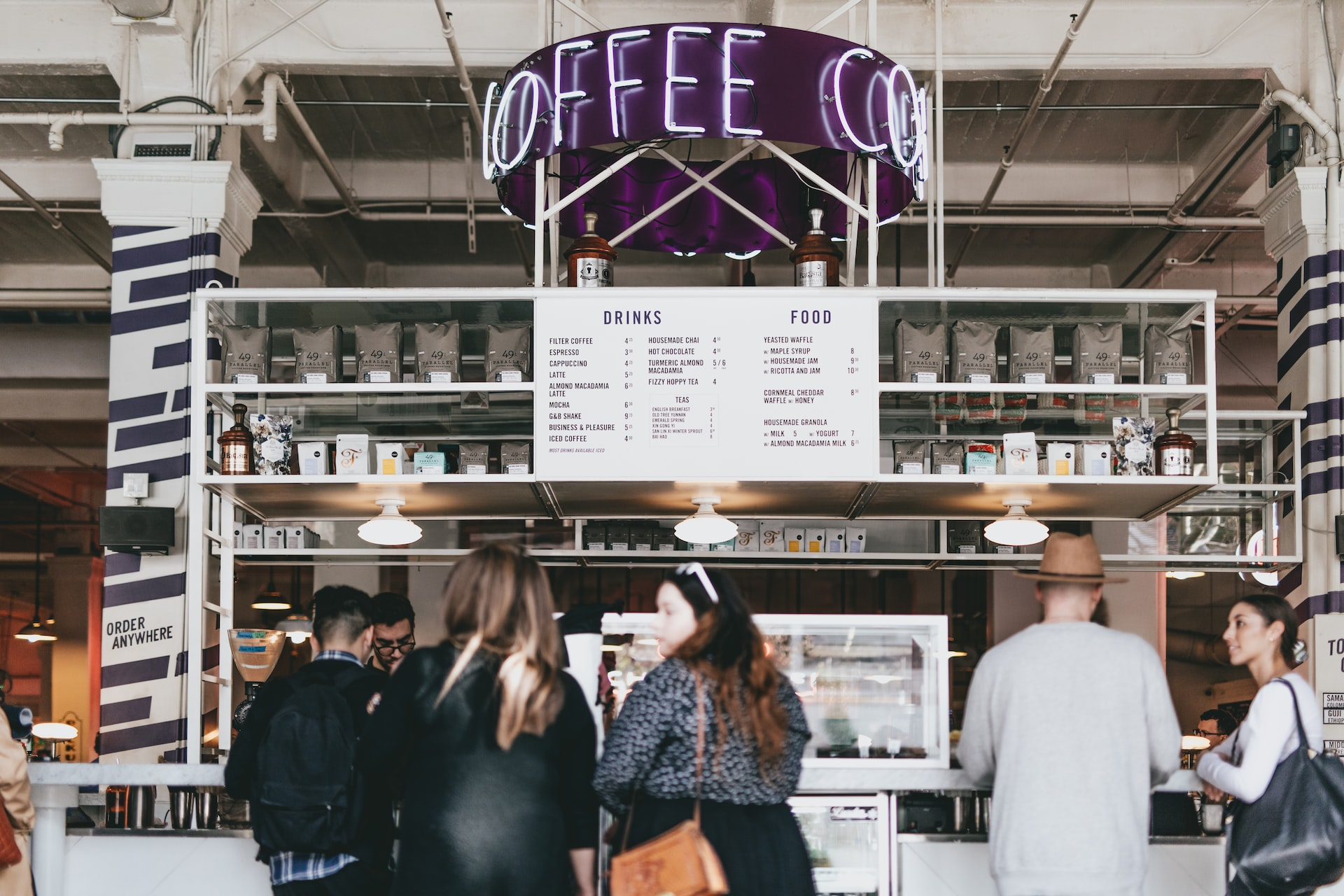 Free CRM systems will offer a variety of benefits to businesses in 2023. Here are 10 of the advantages that free CRM software can provide:
Improved Customer Relationships
Customer connections can be greatly enhanced by using free CRM software. It provides companies with a thorough framework for instantly obtaining consumer information and centrally recording interactions, allowing them to create unique customer experiences. Furthermore, advanced automation technologies in free CRM software speed up customer care, allowing firms to quickly attend to client needs and develop stronger relationships with their clients.
Improved Team Collaboration
Teams can cooperate more effectively while using free CRM software. It provides an easy platform for everyone to communicate in real time and share information, enabling quicker decision-making. By optimizing workflows and effectively managing projects, free CRM software also assists teams in remaining organized and finishing their tasks swiftly.
Increased Efficiency and Cost Savings
Companies can save a ton of money by switching to free CRM software. Free CRM software lowers license fees and other costs associated with customer relationship management by eliminating the need for expensive hardware and in-house IT staff. By moving to free CRM software, businesses may boost productivity, save money, and concentrate their emphasis on growing their firm.
Easy Data Integration
Another significant advantage of free CRM software is the ease with which data may be integrated. It enables enterprises to connect their existing systems and apps for more efficient and smooth data transfer. This allows teams to access customer data and make better decisions faster.
Improved Analytics and Reporting
Free CRM software can help businesses better understand consumer behavior and trends. The program offers a wide range of analytics tools to produce comprehensive data on customer engagement and performance, enabling businesses to identify areas for expansion and improvement. They will be able to make wiser decisions as a result.
Automated Marketing Campaigns
Businesses can benefit from free CRM software to help them automate their marketing operations. It enables customers to rapidly and effectively design and manage tailored campaigns, allowing them to reach the right audience with the right message at the right time. This will allow businesses to maximize their marketing ROI.
Increased Customer Satisfaction
Free CRM software can also assist firms in increasing customer satisfaction. It has the potential to provide important insights into customer wants and preferences, allowing businesses to provide the tailored experiences that customers expect.
Enhanced Data Security
Any business values its data, and free CRM software enhances data protection. The program offers sophisticated technology for encrypting customer data and protecting it from unauthorized access, ensuring that businesses can maintain the security of their data.
Accessibility
You can access free CRM software from anywhere at any time. It consists of web-based and mobile applications that enable users to access client data while on the go, enabling companies to stay in touch with their customers no matter where they are.
Comprehensive Customer Support
Free CRM software also gives businesses access to comprehensive customer support. To address questions and offer assistance, the program has devoted customer care teams available 24 hours a day, 7 days per week. This can help businesses provide quicker and better customer service.
Drawbacks of Using Free CRM Software
While free CRM software has a lot of benefits for businesses, it also comes with some drawbacks.
User Restrictions
Free CRM software often has a cap on the number of users and services it may offer. Small firms that don't need many features or need access for many users may profit from this, but larger enterprises may find it a constraint.
Complicated Set-Up Process
If you're unfamiliar with the product or how to utilize it, the setup process for free CRM software could be trickier than other solutions. So, before using the software to its full potential, organizations must invest time and money in studying and comprehending it.
Limited Functionality
In comparison to more expensive choices, free CRM software provides less capability. It might not have all the features and resources that businesses need, making it challenging for them to use the software effectively.
Conclusion
Ultimately, organizations aiming to strengthen client interactions can save money by using free CRM software. It provides businesses with the highest level of data protection and accessibility, enabling teams to collaborate more successfully and produce more. With its strong analytics and reporting capabilities, businesses can also utilize it to tailor customer experiences, automate marketing campaigns, and obtain vital insights into customer behavior. In summary, free CRM software is a requirement for every company hoping to be successful in 2023.