Are you wondering what CRM is and why it's a must-have tool in today's competitive world? Well, you've come to the right place! Customer relationship management (CRM) software helps businesses build relationships with their customers, increase profits through enhanced customer service, manage employees more efficiently, and gain insights into the success of their organization. In this blog post, we'll be exploring all that CRM software has to offer so you can decide whether your business needs it. Keep reading to learn more!
What Is CRM Software?
Businesses of all sizes that want to understand their consumers better and build deeper customer connections must invest in customer relationship management software. They can better understand customers' behavior, preferences, and purchasing habits by collecting, storing, and analyzing customer data. With tools like lead tracking, email marketing automation, and reporting capabilities, businesses can adjust their marketing campaigns accordingly and maximize client engagement.
Additionally, CRM software aids in process streamlining and decreases the time needed for manual chores like follow-ups, freeing up time for activities that promote sales growth. Tracking interactions and providing individualized experiences enables organizations to manage customer relations better and provides a clear snapshot of their consumer base.
Types of CRM Software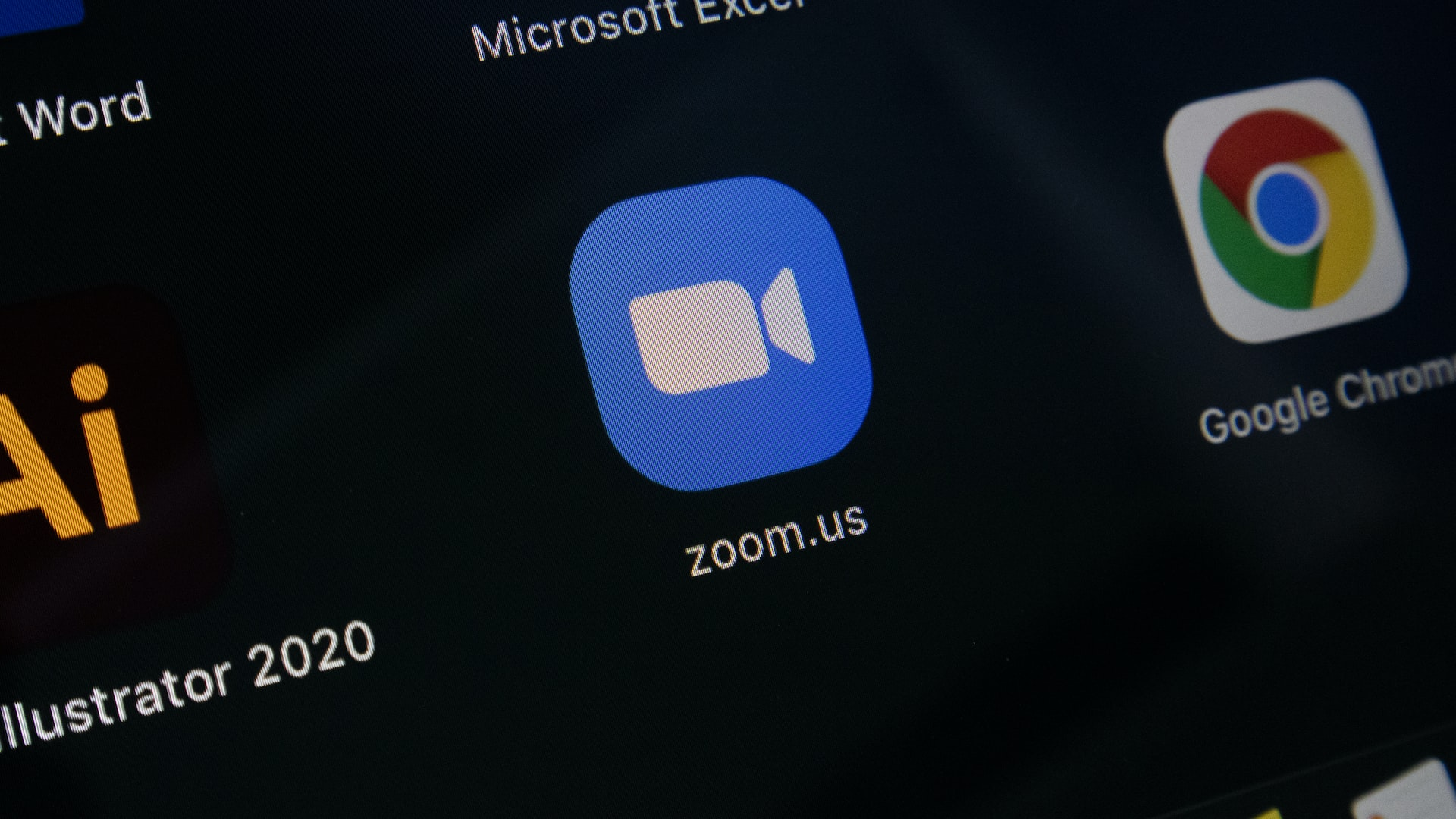 CRM software is available in various forms. Here are the most common types:
Cloud-Based Solutions
For companies seeking more adaptability, scalability, and accessibility, cloud-based CRM solutions are the ideal choice. Cloud-based systems are economical and require minimal upkeep, making them suitable for small and large businesses. The secure online storage of data protects customer information. They can be adapted to satisfy particular needs of the sales force and combined with other services like eCommerce systems or email marketing programs.
A cloud-based CRM system makes it simple for organizations to track customer interactions across the lifecycle, analyze sales progress, and gather insightful data about customer behavior. They may build more focused advertising to boost sales and foster consumer loyalty.
On-Premise Solutions
On-premise CRM systems are a perfect choice for businesses requiring more control over their data and procedures. This software allows businesses to fully tailor the CRM solution to meet their needs without relying on external service providers or third-party vendors. Although maintaining and managing it could demand more resources, it offers more protection for companies that deal with sensitive client data. Larger businesses with complicated operations that require a bespoke CRM system that can be customized to their particular needs are best suited for this solution.
Mobile Solutions
Strong client relationships are now only possible with the help of mobile solutions. Using a mobile CRM app while connected to the internet is essential, given the advent of remote working. Companies can now effortlessly and swiftly access client data from any location.
With strong capabilities like customer segmentation, lead tracking, and automated follow-up, contemporary mobile CRM solutions are made to be simple to use and intuitive. Mobile CRM software enables companies to easily access consumer data and establish enduring connections with their clients.
Open Source Solutions
Businesses wishing to cut expenses while accessing powerful functionality should strongly consider open-source CRM solutions. To produce a product that is freely accessible to everyone, open-source software is created cooperatively by groups of developers. Open-source CRM programs are flexible and may be tailored to each company's requirements.
The software is frequently updated with fresh features, making it a desirable choice for companies seeking the newest hardware. Since open-source CRM solutions are sometimes free, organizations can try the software before spending money on a more pricey solution.
Features of CRM Software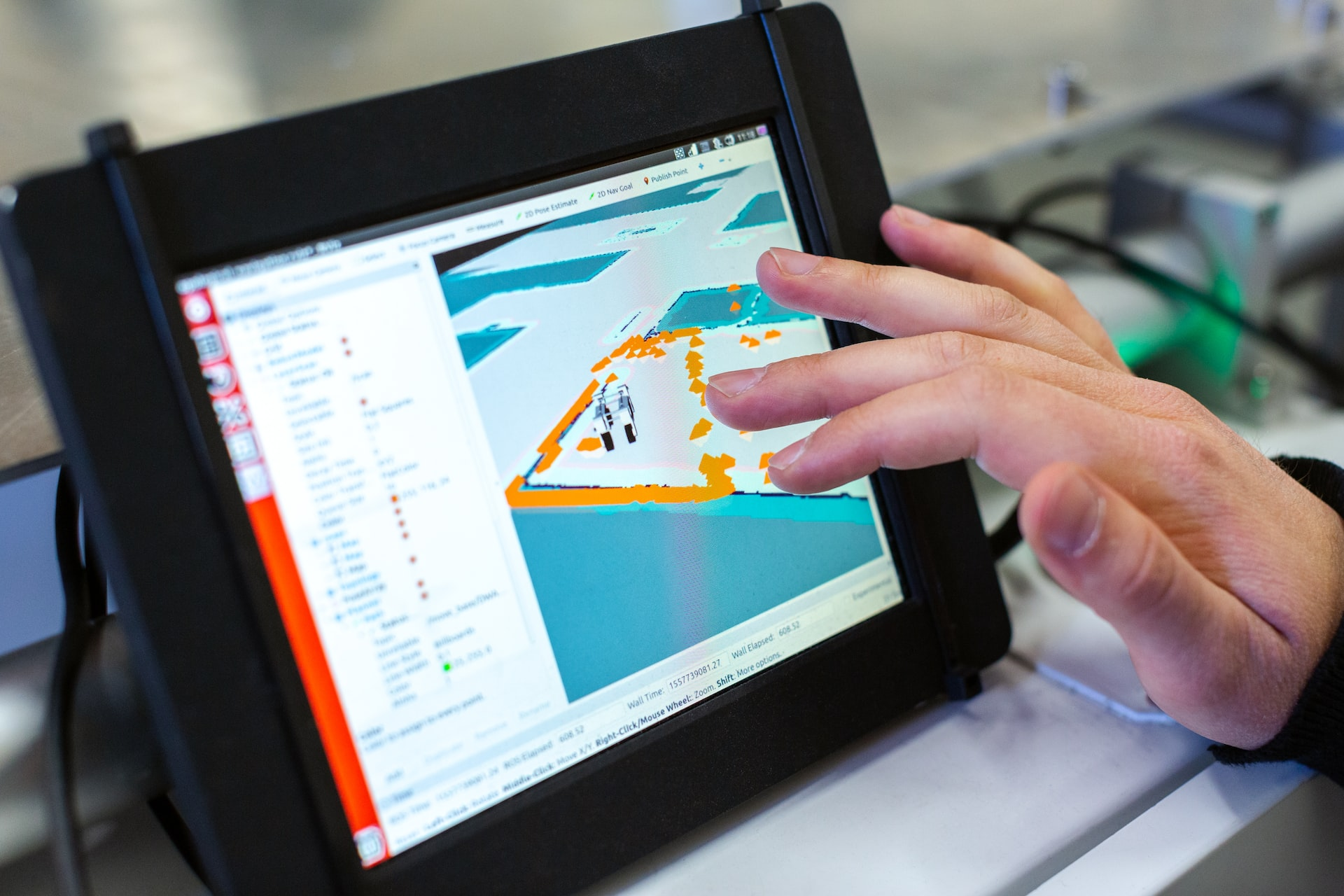 CRM software solutions offer a variety of features to help businesses manage customer relationships. Here are some of the most common features:
Contact Management
CRM software assists firms in managing client interactions by offering capabilities like contact management. Team collaboration is facilitated by this feature, which enables teams to store and manage crucial client data centrally. Contact management enables corporate operations to track client interactions over time to spot trends and patterns in client behavior.
This information allows everyone to have better interactions while saving time and resources. Businesses that use contact management can develop solid customer relationships by gaining insightful knowledge of client behavior.
Sales Pipeline Management
CRM software provides sales teams powerful tools to streamline the sales process and maximize success. Sales pipeline management is a key feature that allows businesses to track their prospects through each sales cycle stage, from lead generation to closure. It helps prioritize leads based on value and conversion potential while providing a centralized view of customer information in one place.
With this feature, the sales rep can quickly access and perform data entry, identify any bottlenecks or areas of improvement in their process, and focus their efforts on the most profitable opportunities. Sales pipeline management helps teams stay organized and make informed decisions about their next steps, optimizing operations and resulting in more successful conversions.
Analytics and Reporting Tools
Companies require accurate data and insights to make sound decisions, measure progress, and discover areas for improvement. As a result, analytics and reporting tools are critical components of CRM software packages. To remain competitive in a continually changing industry, these technologies enable teams to get vital insights into customer behavior and market trends.
Reports measure the performance of important metrics over time, whereas analytics provides specific information about how customers engage with products or services. This information enables teams to make better judgments about their plans and operations, allowing them to stay ahead of the competition. Businesses can acquire significant insights into customer behavior and market trends using analytics and reporting technologies to help them make informed decisions for success.
Automation and Workflows
Automation and workflows are important for businesses to achieve the highest levels of effectiveness, productivity, and accuracy. By automating routine work, teams may concentrate on more difficult assignments that call for innovation and human contribution. Create recurring operations that can be automated using workflows, and organizations can operate more effectively while satisfying their customers.
When customers interact with products or services, automation offers a uniform CRM strategy experience. Teams may evaluate data and respond to client concerns fast by automating procedures, cutting down on the time spent waiting for an employee to respond. In today's fast-shifting marketplace, automation and workflows are essential for keeping organizations competitive.
Marketing Automation
Marketing automation is essential for businesses looking to maximize their marketing efforts. With automation, businesses can create campaigns tailored to their target audience and measure the effectiveness of their strategies in real-time. Automation also allows teams to automate repetitive tasks like sending emails, scheduling social media posts, and managing customer relationships. This enables them to focus on more complex marketing activities that require human input and creativity. Furthermore, automating processes helps ensure a consistent customer experience as they interact with a business's products or services. Ultimately, marketing automation saves teams time and resources while achieving better results.
Artificial Intelligence (AI) and Machine Learning (ML) Integration
The way organizations run is quickly changing thanks to AI and ML. Businesses can automate operations, speed up data analysis, and reach better conclusions by integrating AI and ML. Artificial intelligence (AI) allows organizations to employ natural language processing (NLP) to decipher client discussions and give timely responses.
Businesses can predict customer behavior or spot trends in the data by using machine learning to find patterns in large data sets. These technological advancements allow companies to customize consumer experiences, streamline processes, and gain an advantage in their marketplaces. Businesses may improve customer experiences overall by using AI and ML to develop smarter methods to communicate with their customers.
Social Media Integration
Businesses of all sizes are realizing the importance of social media integration. Businesses can use social networks' ability to contact and interact with clients more directly and personally by integrating social media into their CRM systems. Integrating social media into a company's operations enables it to build client relationships across many platforms, track consumer dialogues, and develop targeted advertising.
Companies can gain insightful knowledge of consumer behavior and preferences through social media integration, which they can utilize to improve marketing campaigns and develop more successful strategies. In addition, businesses can use real-time data to enhance customer service and prompt replies to social media inquiries. The incorporation of social media into business operations improves customer satisfaction while increasing engagement and a sense of loyalty.
Security Measures
Security measures are critical for businesses of all sizes in today's digital world. Cybercriminals have become more clever as technology has advanced and are continuously looking for new ways to gain access to personal data. Companies must safeguard their systems and networks with rigorous security measures to ensure the safety and security of client information.
Using firewalls, antivirus software, strong passwords, and two-factor authentication are all part of this. Businesses should also utilize encryption technologies to prevent unwanted data access and rigorous access controls to limit who can view or alter sensitive data. Furthermore, businesses should frequently monitor their networks for suspicious behavior, update software as soon as new patches become available, and develop a data breach response strategy in the event of an incident.
Factors to Consider When Selecting a CRM Software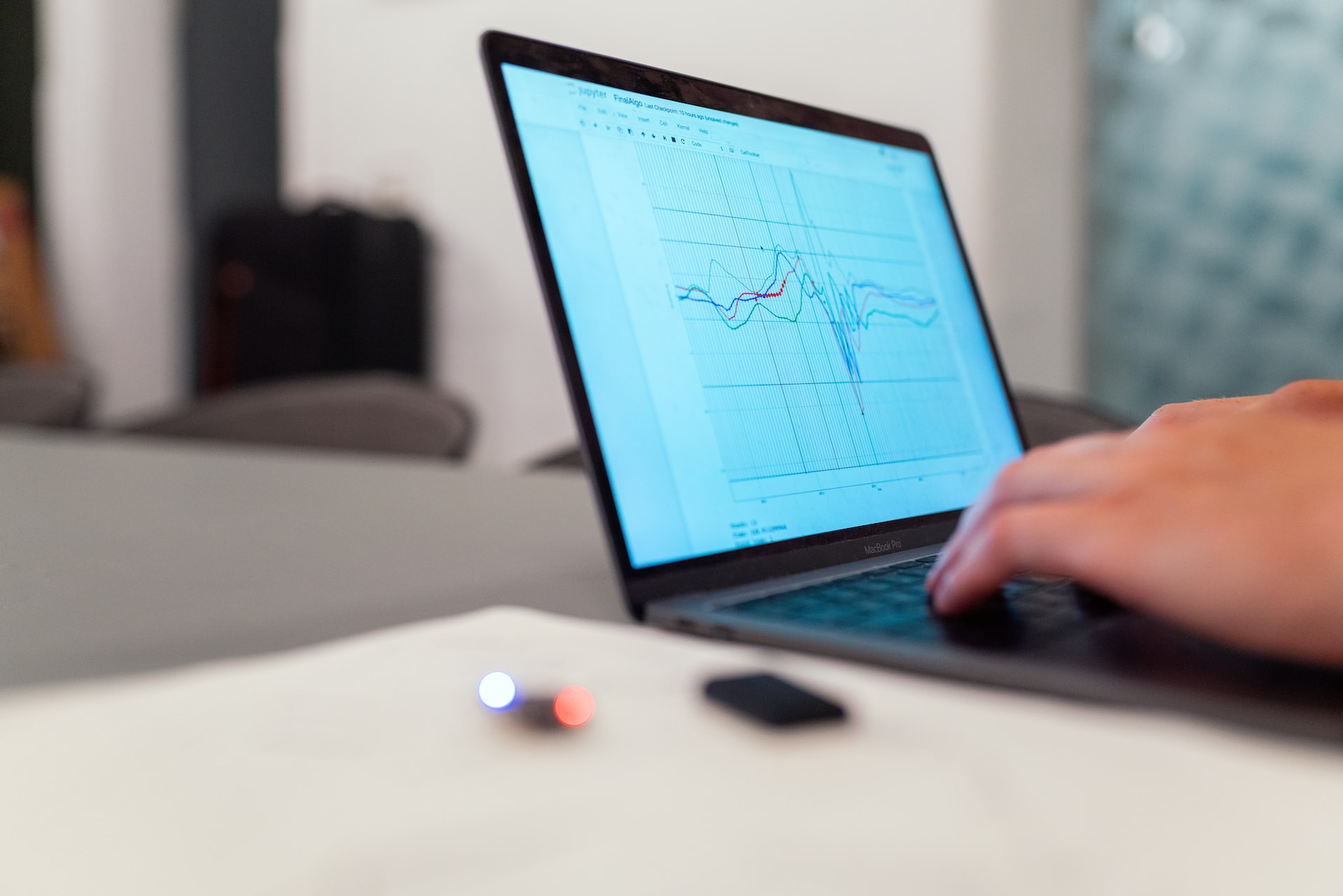 When selecting CRM software, there are several factors to consider. This includes key features like:
User Experience
When selecting CRM software, user experience should be a top priority. Look for an intuitive platform that is easy to navigate and find the information you need without difficulty or confusion. The system should also integrate with other services and platforms so you can get back up and running quickly without additional help from IT or outside contractors. Additionally, taking advantage of tutorials and customer support offered by the CRM provider can help you seamlessly integrate the software into your existing workflow.
Automation and Workflows
Automation is important for optimizing procedures and boosting productivity inside your company. A CRM system with automation features, such as automatic emails and notifications, task reminders, lead scoring, and trigger-based campaigns, is one to look for. Developing customized workflows will be crucial as you streamline customer support, sales, and marketing procedures.
Reporting and Analytics
Proper reporting and analytics are required to assess the performance of your customer connections. Heat maps, funnel analysis, segmentation tools, and predictive analytics are examples of software that provide sophisticated insights into customer behavior. This will give you a better understanding of how your consumers interact with your company and make more educated decisions about customer experience initiatives.
Integration Capabilities
CRM software should integrate with various services and platforms to provide a unified user experience. This includes connectivity with payment processors, eCommerce platforms, email marketing solutions, accounting systems, social media networks, chatbots, and other services. Check that your chosen platform is compatible with your systems and services.
Security
Data security is of the utmost importance in today's digital world. Look for CRM software that offers robust security measures, such as encryption technology, multi-factor authentication, secure passwords, advanced firewalls, and regular system updates to protect customer data from malicious actors. The platform should also be GDPR compliant if you collect or store data from customers located in the European Union.
Scalability
As your business grows, so do its needs. Make sure your CRM software is scalable and can accommodate increasing numbers of users and customers without major disruptions. Additionally, look for a platform with flexible pricing options so you don't have to pay for more than you need.
Mobile Accessibility
More and more customers are engaging with businesses on their mobile devices, so ensure your chosen CRM software is optimized for mobile use. This includes a responsive design that adjusts to different device sizes and native apps for iOS and Android. Additionally, look for features like push notifications to easily send important messages or updates to your customers in real time.
Support
Technical issues arise occasionally, so make sure the CRM provider offers helpful customer support when they do. Look for companies with knowledgeable customer service representatives who can help quickly resolve any issues or answer software-related questions. Additionally, look for resources like tutorials and FAQs to help you navigate the platform without contacting customer service.
Price
Price is an important factor to consider when choosing the right CRM software. Compare pricing plans and features of different solutions to find one that fits your budget and offers all the features you need. Also, some platforms offer discounts or free trials so you can try out the software before deciding.
Customization
To build an experience specific to your company and clients, look for CRM software that allows customization. This covers page layouts, custom fields, coding choices, and more. Pay attention to features like pre-made templates, drag-and-drop editors, and other tools to make modification easier. You can be sure you have a platform to manage client connections across your organization successfully and efficiently by finding CRM software that satisfies these requirements. You may optimize customer service efforts, maximize sales prospects, and seamlessly integrate the software into your current workflow by choosing the proper features and functionality.
Benefits of using a CRM
Using a CRM platform brings many benefits, such as the ability to:
Quickly and easily access customer data: A CRM platform gives you a single location to store and access customer data, so everyone in your organization can easily find the information they need.
Automate repetitive tasks: Automation capabilities help reduce manual tasks related to customer service and sales, freeing up staff for more important work.
Personalize customer experience: With customization features, you can tailor the platform to meet the unique needs of your customers and create a more personal experience with them.
Track performance metrics: Metrics like lead conversion rates, average order value, customer retention rate, and more can be tracked to gain insights about your business and make informed decisions about improving it.
Streamline communication: CRM software easily communicates with customers and keeps track of conversations in one place.
Increase sales: CRM software can help improve your marketing strategies and increase sales opportunities by giving you a better understanding of customer data and insights.
Challenges of using a CRM
CRM software can benefit businesses, but there are some potential challenges to consider before investing in the right platform. These include:
Cost: The cost of the software, implementation, and customization, as well as ongoing maintenance and support, are all factors to consider when looking at CRMs.
Integration: Integrating a CRM into existing systems is a complex process and can be challenging for businesses with limited technical resources.
Security: Security is always a concern when it comes to customer data, so make sure your chosen CRM platform offers the necessary safeguards to protect customer information.
User adoption: Getting employees to use the CRM software can be difficult, so ensure you have a plan for training and familiarizing staff with the platform.
Conclusion
Operating a successful business requires investing in a reliable CRM system. Businesses may significantly enhance customer service, spur sales development, and gather insightful data on consumer behavior with the proper software. Data-driven strategies enable you to make more informed decisions because they give you visibility into the preferences and behaviors of your customers.
This will enhance your sales procedure, result in cost savings, and support your ability to compete. Strong security features will also enable you to safeguard customer data better.